Your Service Desk needs temporary or permanent replacement or extra manpower?
DataClean offers you helpdesk support tailored to your needs.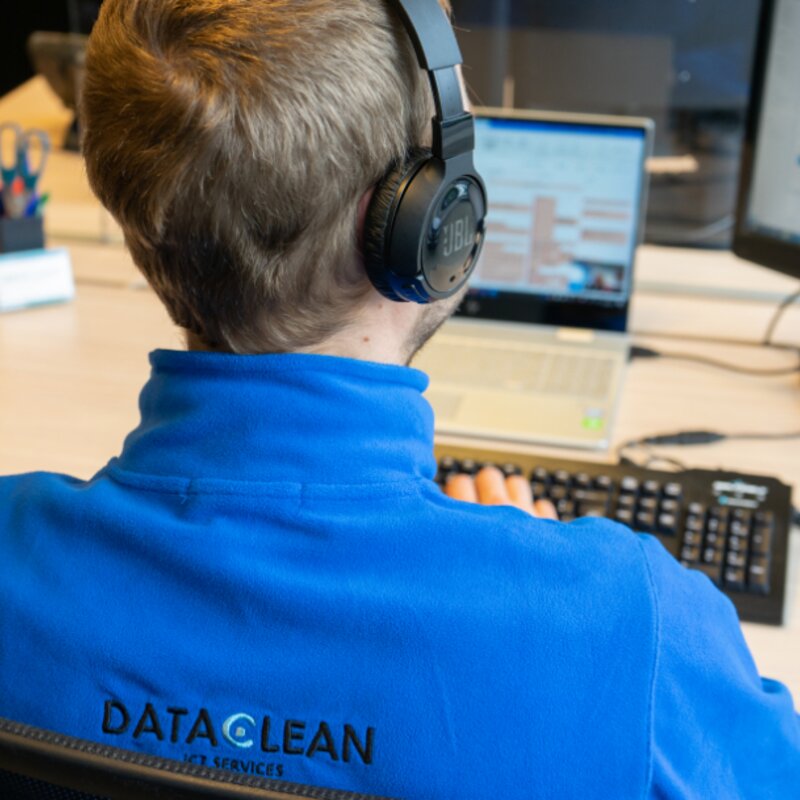 Your IT helpdesk with the human touch
Creating tickets, answering questions from employees, proactively offering solutions and/or asking the competent IT employee, it is daily business for IT to not only guarantee continuity and efficiency but even more the satisfaction of all employees in your company.
Would you like to enlarge your Service Desk, do you need (temporary) replacement of one of your help desk employees or do you need extra manpower on a project basis?
DataClean already helped several clients to find the right IT Helpdesk Agent(s).
Commitment
Our IT Helpdesk Agents integrate seamlessly, the satisfaction of your employees is paramount.
Efficient
You offer surely higher productivity & continuity for your entire company.
Welfare
Your IT staff can focus on their passion, all employees enjoy instant help.
The right candidate with continuous support
After thorough discussion of your needs, the required competences and in particular the necessary soft skills, we will look within our DataClean Community for suitable candidates to introduce to you.
If there is a need for additional training, we are ready to support you. From within DataClean, we continue to coach our IT Helpdesk Agent in continuous consultation with your IT responsibles.