Data centres, MER/SER/DER and technical rooms are the heart of your organisation.
Professional cleaning is crucial for safe, efficient & continuous operation.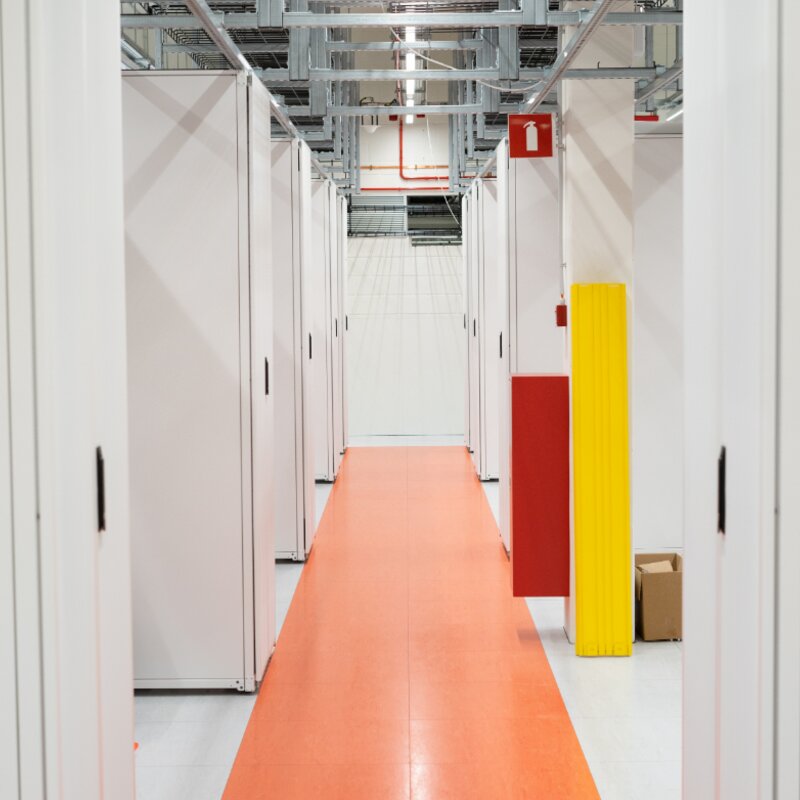 Why dataroom cleaning is so important
The equipment in data rooms and other technical rooms is very sensitive to contamination by airborne particles and dust. By cleaning these rooms and their equipment preventively and regularly, you can avoid delays, overheating, short-circuits and headaches for yourself and your staff.
Our IT Cleaning Experts take your worries away.
Carefree
The IT cleaning of data rooms is a time consuming job for experts. Save yourself and your IT team time and trouble.
Safe
You prevent system failures, server crashes and static electricity if you don't give dust and other debris a chance.
Sustainable
Servers, switches, routers - in short, all equipment lasts longer thanks to preventive maintenance.
When do you have cleaning of your data equipment or centre performed?
Contaminants can be minimised by controlled airflows. Internal and external employees also bring contamination with them, as do relocations or renovations.
The frequency of cleaning is therefore closely related to the type, the equipment and the circumstances. Thus, you can plan cleaning to prevent recurring dirt or specifically during/after the building process, during renovations or removals, removal of old equipment or installation of new equipment. As a one-stop shop, we offer a total solution according to your needs and specific project.
Curious about some of our references?
Specialised tools & methodology
With our specialised approach and use of ESD-protected tools, we can eliminate any type of contamination.
SPECIAL CLEANING WITH IONISED AIR
For a heavily contaminated area, e.g. after renovation, or for the internal cleaning of switches, gates, we can work with
compressed ionised air
. A cleaning in which the
equipment can continue to run
.
Advantages of our ionised air methodology
Ionised air, no static electricity that attract again the parts …
A special gun with Venturi effect, more power with the same pressure.
Compressor, with power up to 8 bar (a regular canistar compressed air is only 5 bar). At the same time we can lower the pressure on the more sensitive areas (an option that is impossible with canistars of compressed air).
Reception of polluted air (active suction), filtered with a HEPA filter.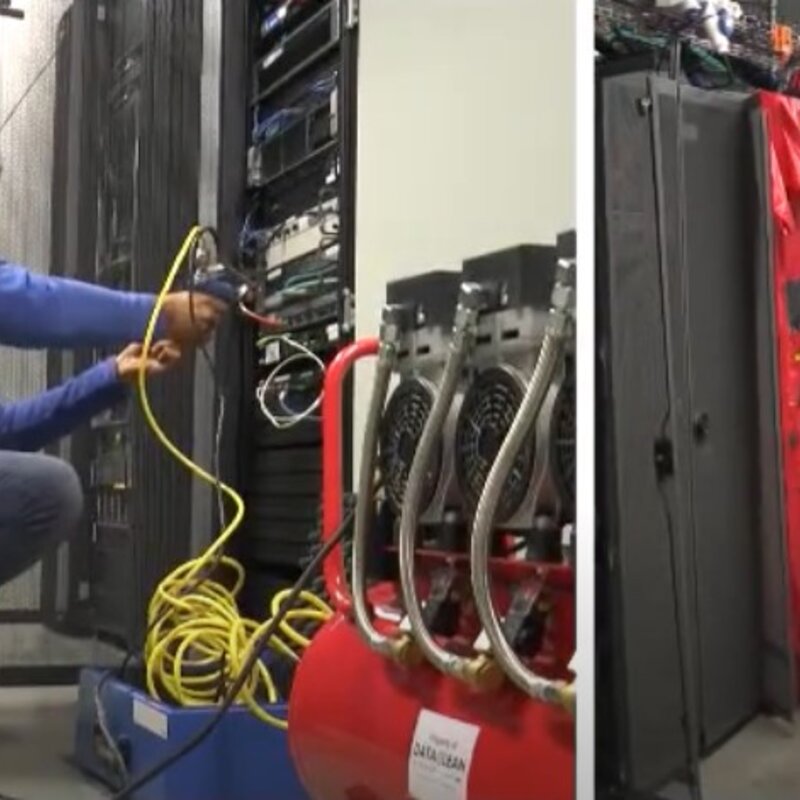 Listen to your demand
Together, we look at your request and needs. We do this on the basis of a checklist and a thorough analysis of the type of contamination, the equipment, the layout of the rooms, racks, equipment and other inventory (UPS, cabinets, furniture, etc.) and the circumstances.
Your quote
You receive a quote with a detailed inventory of the work to be planned.
Dataroom cleaning
Depending on the chosen programme, we offer dusting of hollow spaces, mechanical or manual cleaning of the floor, thorough cleaning of racks (internal and/or external), inventory (racks, furniture, UPS, electrical cabinets, etc.) and cable ducts.
We clean everything safely from floor to ceiling using specialised tools and resources.
Reporting and Evaluation
Is everyone satisfied? We evaluate our collaboration from start to finish.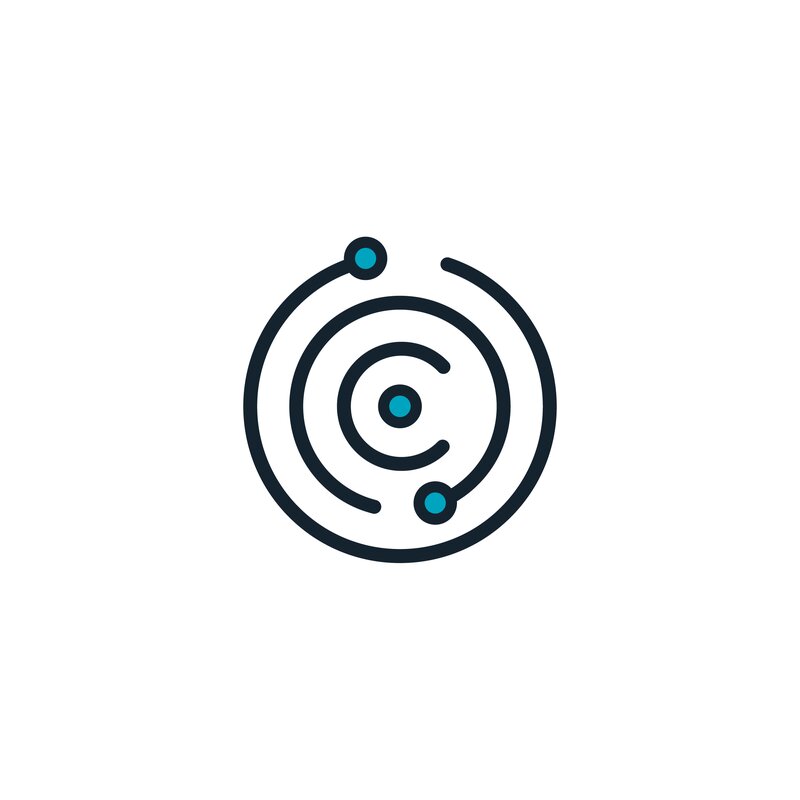 Hardware with a light touch
The well-being of our people also takes pride of place at DataClean. Our employees receive ongoing training and exchange know-how and experiences in our DataClean Community.
Their mission is to give you and your employees peace of mind. With feedback from you, our customers and our DataClean Caretakers, we update our working methods and implement the latest technologies.