Neat and secure cabling of your IT equipment contributes to the well-being of your employees and a sustainable IT policy.
We provide orderly, aesthetic, safe cabling of workstations, patch- & server cabinets.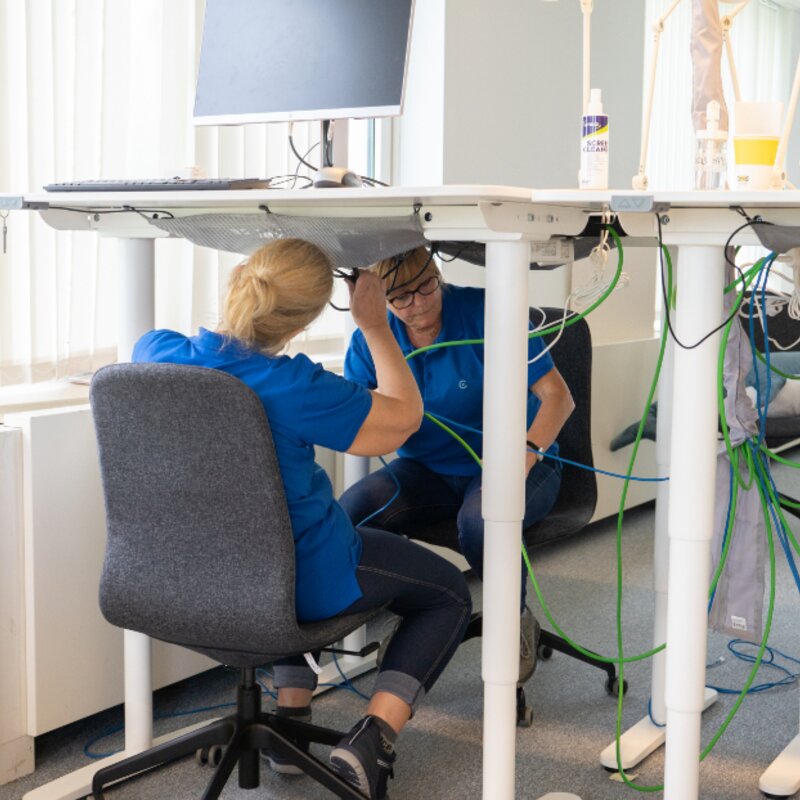 A pleasant, safe & hygienic workplace
As many IT assets as there are, there are at least as many wires needed for power. Power supply for the fixed equipment, power supply for the loose or private equipment of your employees. A tangle of cables quickly arises, which increases the risk of accidents such as tripping, getting stuck, short circuits or damage.
With professional cabling techniques, we tackle the cabling during installation, relocation or specific cabling project, with an eye for safety, aesthetics, cleanliness, ergonomics, efficiency and your corporate image.
By neatly and safely concealing cables at workstations and in data or technical rooms, you give a clear signal that the well-being of your employees is a priority.
Peace of mind
No time wasted sorting out cables; a tidy desk feels like a tidy mind.
Safe
Less risks, more freedom of movement, easier to clean thoroughly and safely.
Image
Good for your company image. Impress your visitors with a tidy environment.
When to choose IT cabling?
When installing new equipment, new furniture or sit/stand furniture or when moving house, because there is often no time to take care of the cabling yourself.
Employees disconnect equipment willy-nilly and even equipment disappears or cables are damaged.
When dust and dirt accumulates in the unreachable corners due to excess cables.
When equipment such as POS terminals is renewed, cables from old equipment are not removed.
For an optimal result, we can provide extra tools or solutions such as power cables, network cables, sockets, power cubes, labels, but also screen poles, cable trays, cable guides, fully tailored to your needs and requirements.
We provide a total solution that relieves you and your IT colleagues of the hassle.
Listen to your demand
We map out your needs and requirements, both your own and those of your employees, together with the current situation: type & quantity per workstation, adjustability, fixed or portable equipment, power and network provisions.
We can carry out cabling during working hours, evening hours or at the weekend. If working hours are preferred, we will provide a time schedule for this so that you can have your employees work elsewhere temporarily.
Your quote
You will receive an offer with a detailed project situation, list of our activities, required materials and practical explanation of the time schedule.
IT Cabling
Our Operations Centre confirms the exact dates and names of our IT Cable Team. Our IT Cable Masters get to work according to the schedule and our Team Lead coordinates and checks the workplaces together with your internal manager.
Reporting and Evaluation
Is everyone satisfied? We evaluate our collaboration from start to finish.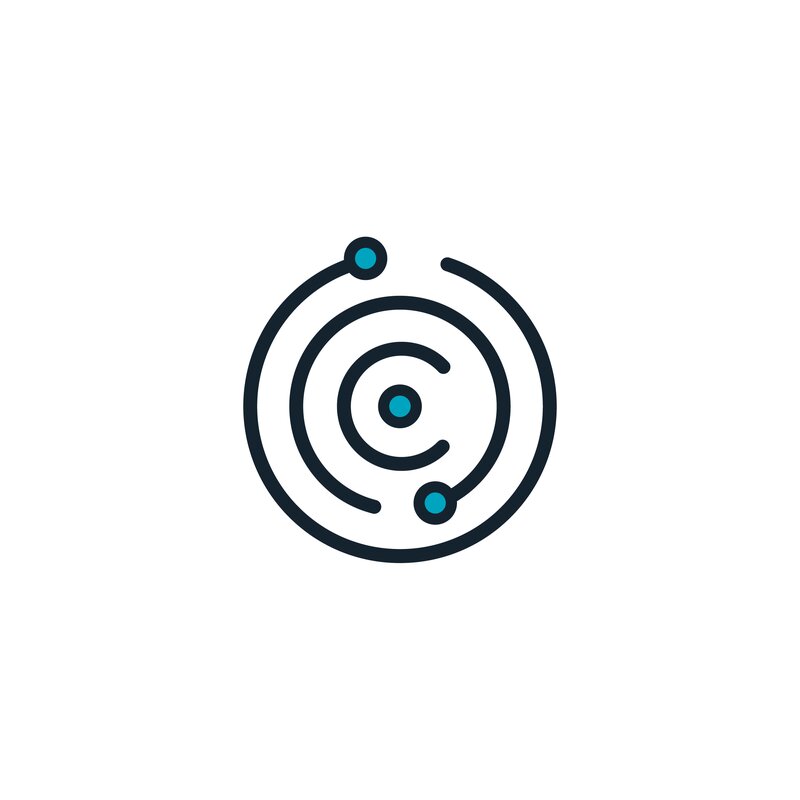 Hardware with a light touch
The well-being of our people also takes pride of place at DataClean. Our employees receive ongoing training and exchange know-how and experiences in our DataClean Community.
Their mission is to give you and your employees peace of mind. With feedback from you, our customers and our DataClean Caretakers, we update our working methods and implement the latest technologies.